Join Us on May 19, 2014!
Nora's Playhouse presents a stage reading of…
A new play by Laurence Leamer
Starring Kathleen Chalfant
Directed by Caroline Reddick Lawson
Renowned actress Kathleen Chalfant (Wit, Angels in America, House of Cards) and acclaimed non-fiction author Laurence Leamer (The Kennedy Women, The Kennedy Men, Sons of Camelot) bring to the stage the story of the Kennedy family as seen through the eyes of its matriarch, Rose.
ONE NIGHT ONLY!
Monday May 19, 2014
7:30pm
Admission if FREE, but seating is limited and tickets are required.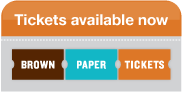 Praise for Laurence Leamer's The Kennedy Women:
"A fresh and unvarnished portrait of a fascinating, talented, and deeply flawed family." – Boston Herald

"Leamer beams new light into the family dynamics of a political dynasty." – New York Newsday

"The story of the Kennedy family is a never-ending, real-life soap opera." – The Christian Science Monitor
Copyrighted photos courtesy of the Kennedy Library Foundation